Tennessee's Personal LASIK Doctor
The choice to have LASIK represents exciting change in your life. You may already know that not all LASIK surgeons are equal; selecting the right one for you will affect the quality of your vision results.
To assist your decision, Dr. Colby Stewart has provided easy-to-follow information to help you quickly gain a better understanding of LASIK and learn what makes Tennessee Lasik one of Tennessee's premier LASIK specialists.
All you need is 5-10 minutes to get started. After you get to know us better, you may be ready to schedule your FREE, no-obligation LASIK screening with our team. Call us now at 865-966-9182.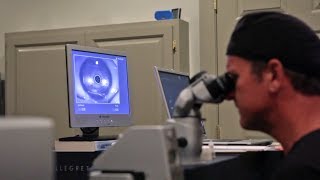 Take a behind-the-scenes walk with Dr. Stewart through an actual surgery day at Tennessee Lasik: meet the staff, see LASIK procedures in action and listen to Dr. Stewart share his thoughts at the end of the day.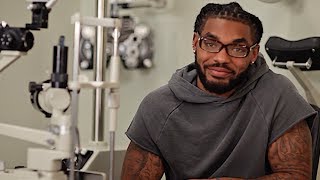 Rajion Neal shares a behind-the-scenes look at his LASIK experience with Tennessee Lasik and discusses what he looks forward to most with his life after LASIK.
Making Eye Care Personal
Providing you with a caring, comfortable experience and excellent vision correction results is very important to everyone at Tennessee Lasik. We want you to be completely happy with your decision to trust us with your vision.
Personal Care
We believe care is not something you 'provide'; it's something you 'feel'. Caring drives us to be our best. It compels us to provide you with clear answers, focused skill, finest technology and best results possible.
Personal Experience
With two decades of experience, Dr. Stewart understands eye surgery is a big decision. He not only works to develop a personalized treatment for your LASIK procedure, he also supervises your entire experience.
Personal Skill
It takes more than 'high tech' lasers and computers to perform LASIK surgery. It takes the honed skill of an experienced surgeon who has not only mastered his tools and techniques; he also knows your eyes unique needs.
Personal Investment
For over 20 years, Dr. Stewart has provided the industry's finest technology to his patients. Dr. Stewart was one of the first refractive surgeons to adopt the VISX Star laser, CustomVue and bladeless LASIK.
Personal Treatment
Your eyes are unique. Your lifestyle is unique. Why shouldn't your LASIK treatment be as unique, too? That's exactly why Tennessee Lasik takes a fully personalized approach to your vision correction.
Personal Commitment
Your eyes are priceless. No one understands this more than Dr. Stewart and the Tennessee Lasik team. Since 2001, we have been providing unmatched vision results for some of the most demanding patients.